Visitor Information Center & Tourist-Information –
the ideal Starting Point for Explorations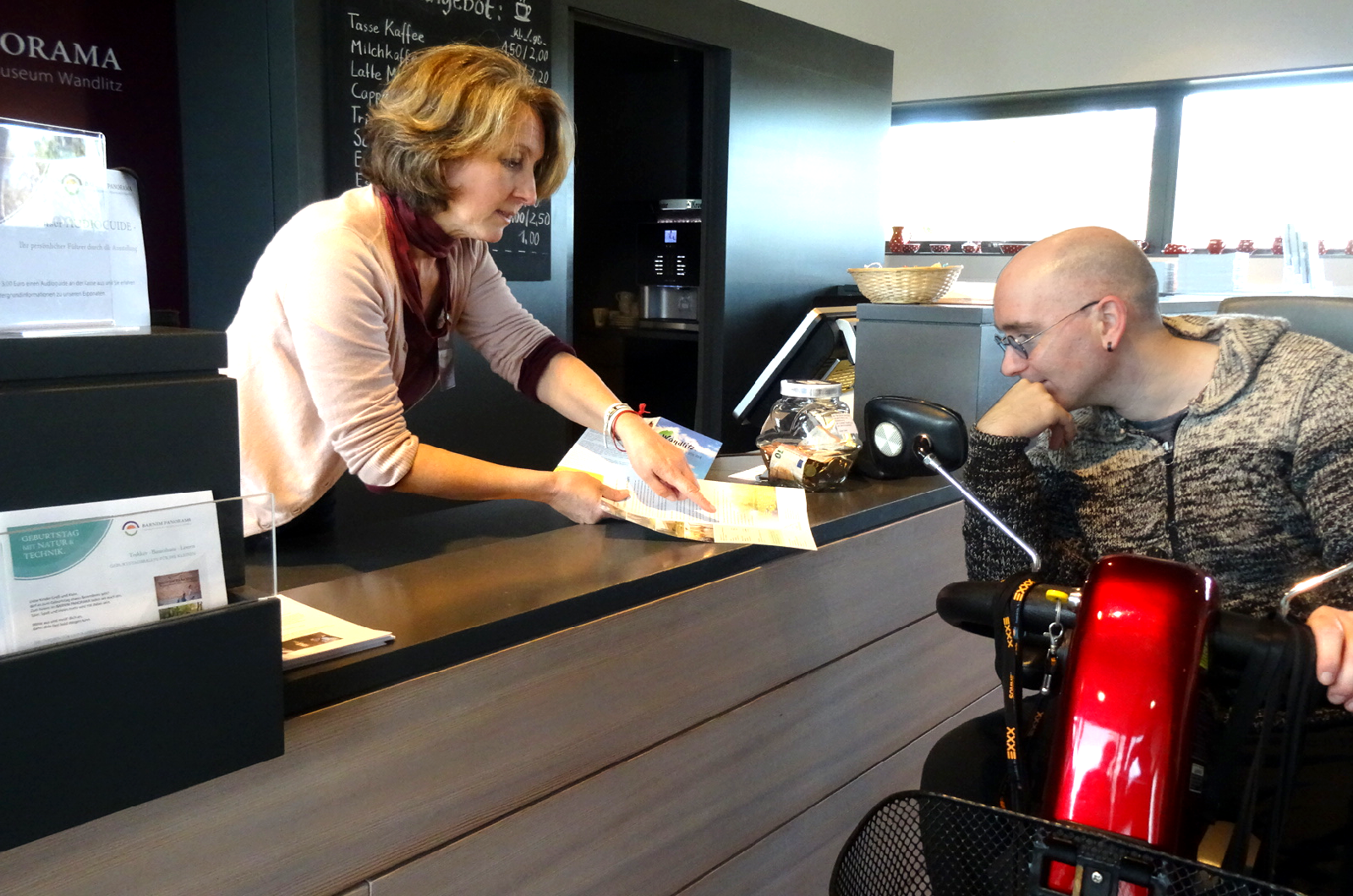 The Barnim Panorama is the central contact point for everyone who wants to get comprehensive information about the most beautiful places in the Wandlitz municipal area and the Barnim Nature Park. Extensive information material and excellent service complement each other perfectly. With coffee or lemonade in the café area, the next excursion can be optimally planned (wandlitz-entdecken.de).
We are allowed to carry "the white i on a red background", which means: We are a certified Tourist-Info. You can expect "best equipment, information and service quality", according to the German Tourism Association.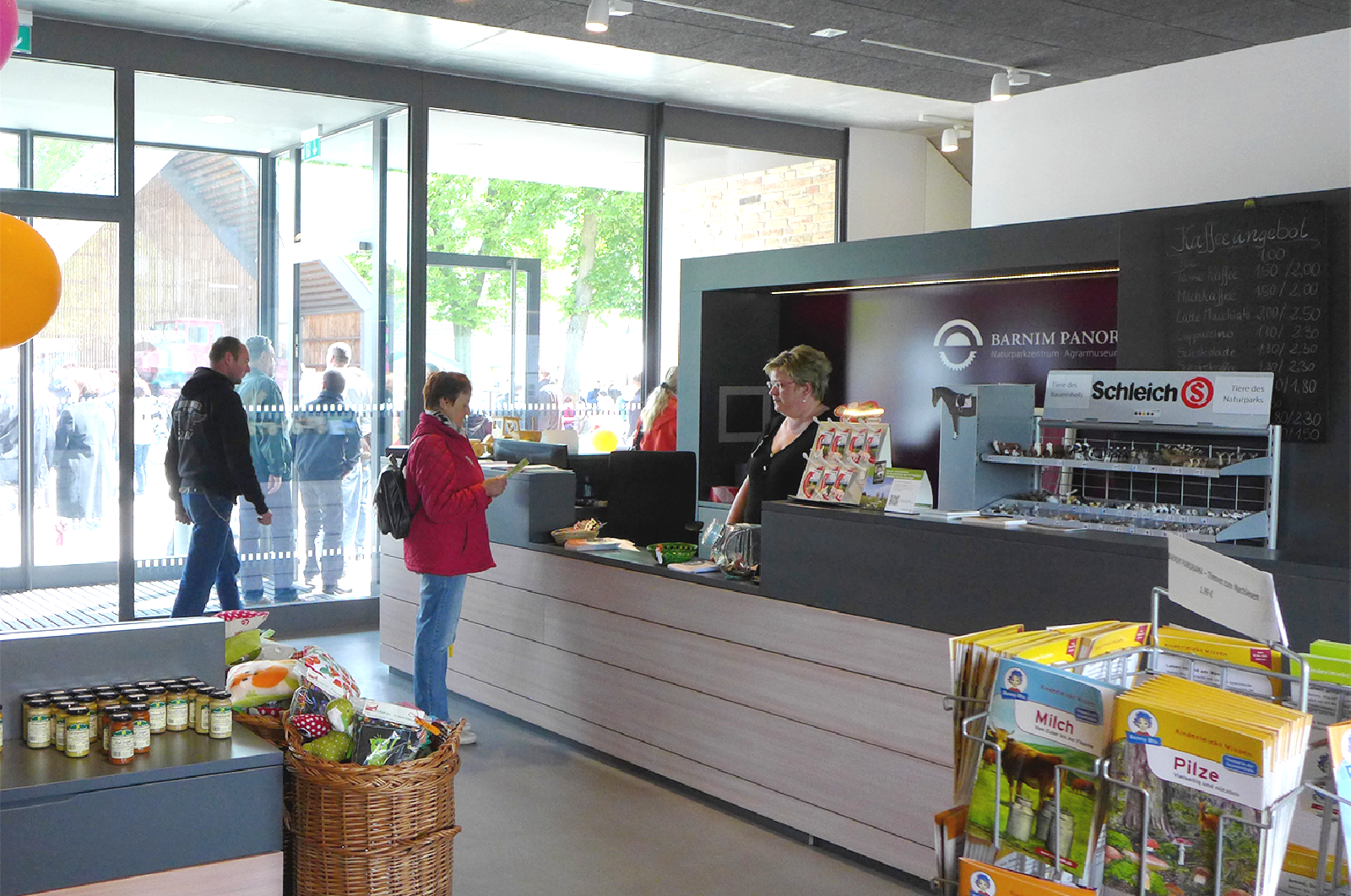 Shop & Café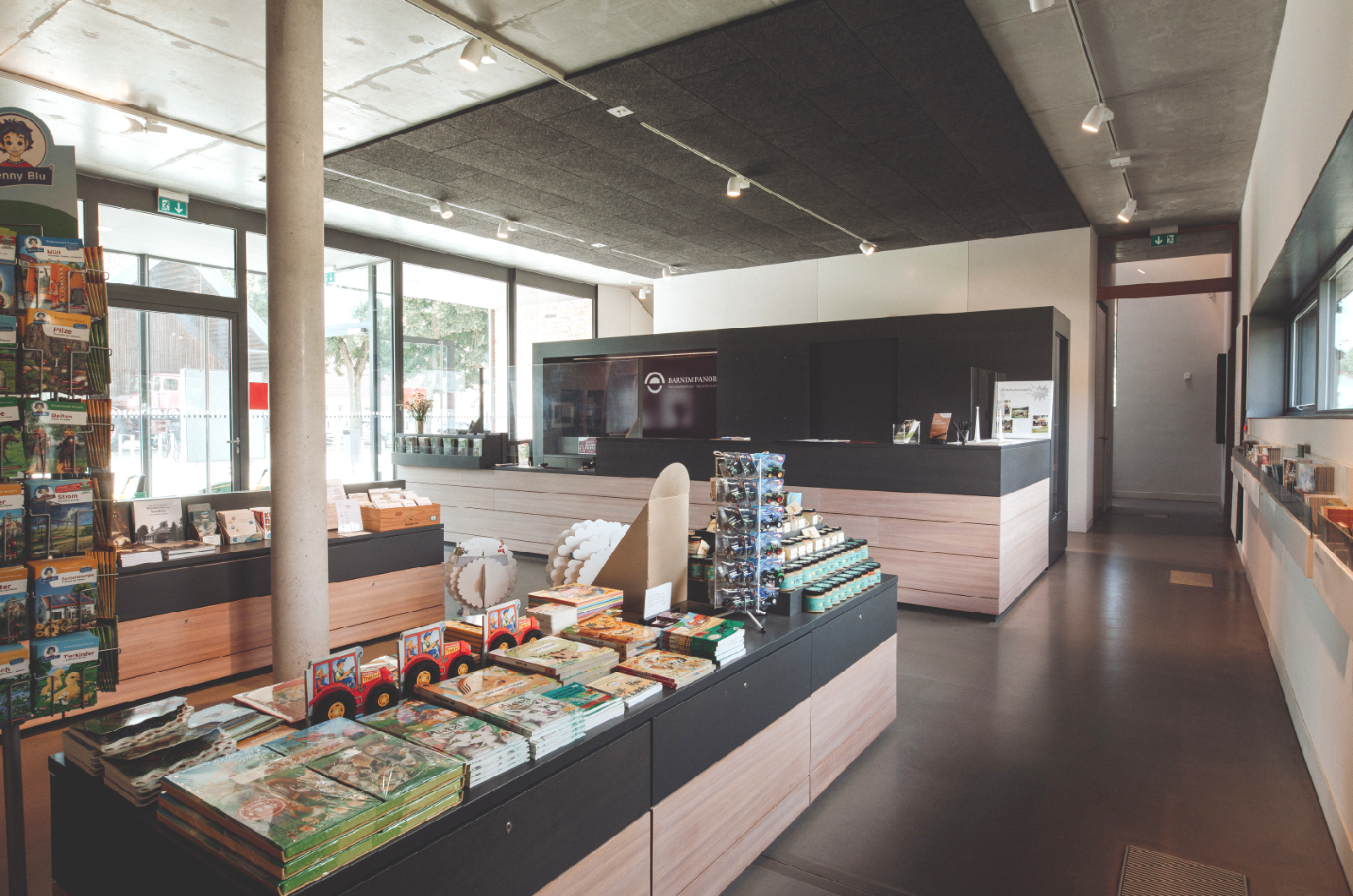 The service area of the Barnim Panorama offers a selection of delicious coffee specialties and organic lemonades to enjoy on-site. Also available are locally produced technical literature, children's books, and great gifts for every budget.
E-bike-charging station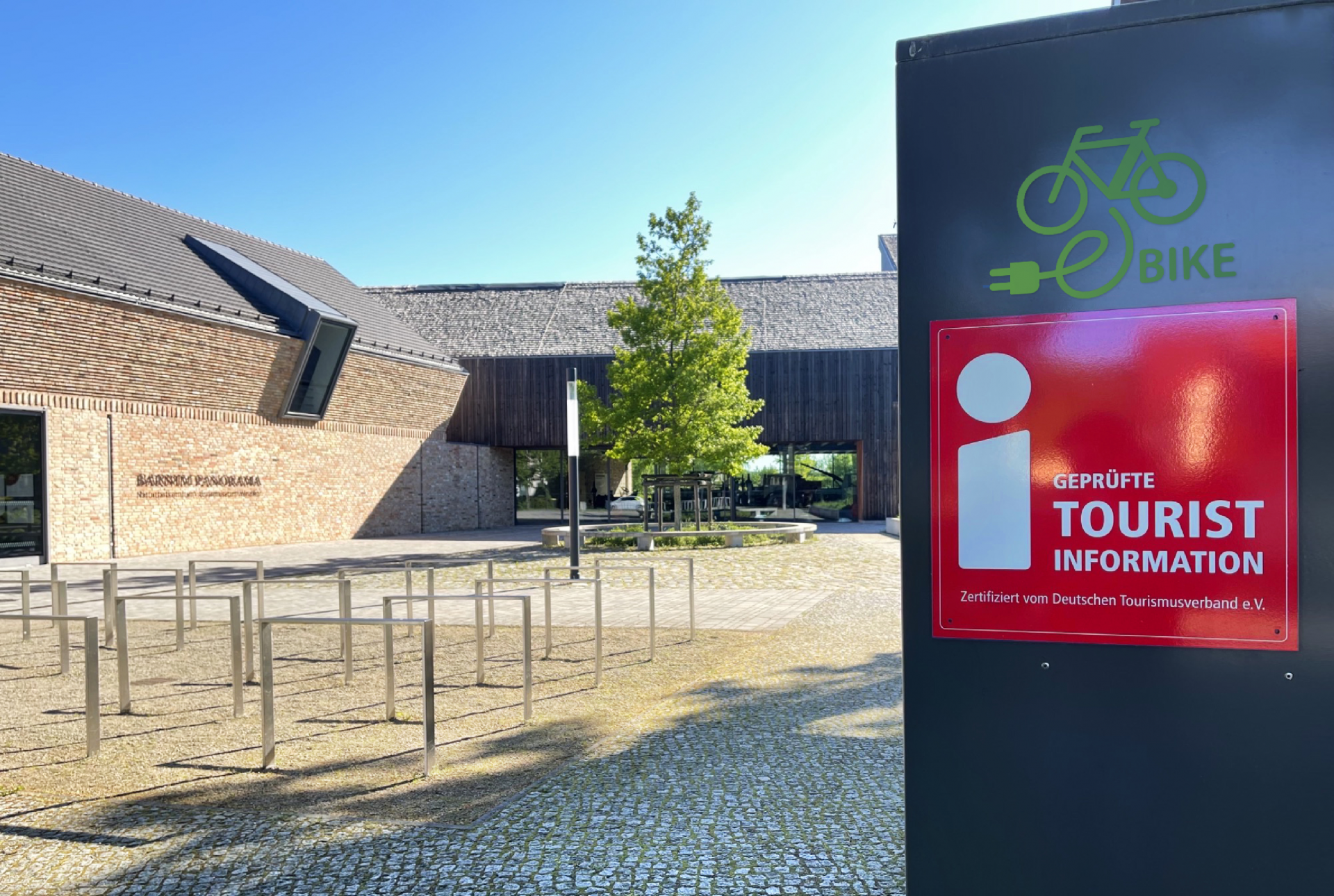 Set off early and the battery is empty? Our charging station supplies e-bikes with new energy free of charge. With 100 percent green electricity, of course.
GPS-checkpoint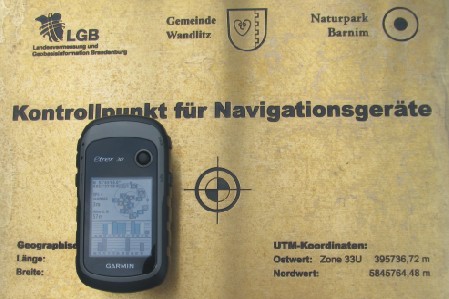 Almost everyone uses the navigation function of cell phones today - but how accurately does the cell phone show the respective location? This can be checked at the navigation checkpoint - how to do it is explained here in the info flyer (PDF).